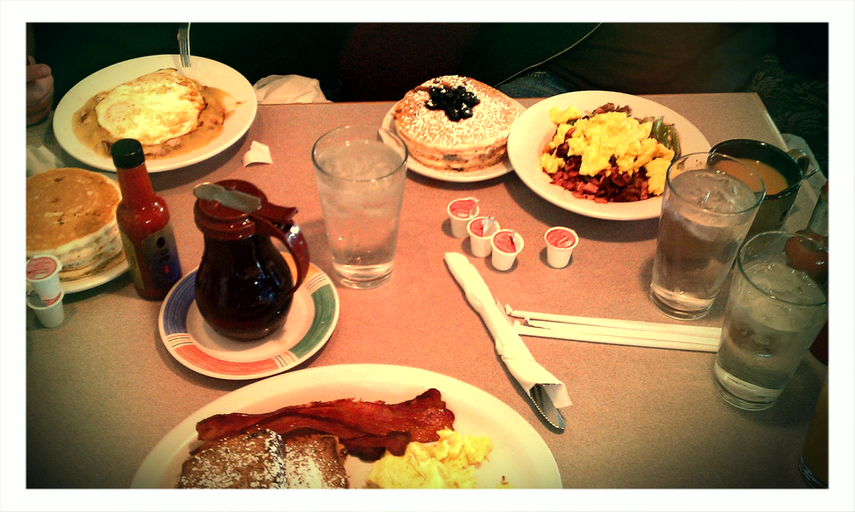 Recapping some of the main UX related discussions and topics from Drupalcon Denver:
Keynotes
Dries expressed his desire to win the hearts and minds of people with Drupal 8.
Hangover spot or not, that's exactly what Luke Wroblewski did during his Mobile first keynote with an engaging mix of poignant statistics and some plain funny jokes. Luke returning back to the stage to allow for some extra questions in person was a nice gesture too.
Mobile sprint
On Sunday and Monday, Denver based Drupal shop Elevated third generously provided office space, drinks and snacks for people working on the mobile initiative. A small but dedicated group worked on all kinds of improvements for the mobile space. The goal was to make the core Stark theme use a responsive layout. That goal was met. On friday, these changes were committed to core. Good work. Thanks again Elevated Third for providing the environment in which the work could be done.
Many more interesting patches are in the works. You should join the fun, from what I can see there is a lot of potential to really move things forward with relatively small and simple patches. Lets keep this train rolling.
Layout initiative
We want to ship Drupal 8 with new and improved tools for building full-page layouts that let content publishers easily create the exact page they need. This is a big project with many moving parts. I spent a good amount of time talking and working with Michael Keara to define an approach that lets us tackle these big UX challenges. Especially the BoF session where we split up the group and brainstormed around our understanding of 'Context' and 'Page' were good exercises that drove home the crucial point of getting our terminology right.
Michael has already put in a lot of work in this area through his analysis of the Page manager and Panels modules. His work has been most generously sponsored by My Planet Digital. I've been thoroughly impressed by the clarity and focus Michael has brought to the discussion so far and I hope he can continue to be as involved as he has been so far.
Create content page
It has been amazing to hear so many people saw our designs for a better content creation page. Very positive feedback too, thanks for that, it's been very encouraging. Bojhan wrote up some conclusions.
In the mean time, we've opened an issue for implementing the new design. Would you like to help improve one of the most crucual interfaces for the Drupal content management system? I'm looking for a code architect that can help guide contributors towards realisation of this design.
Google usability test retrospective and next steps
Becky and Garen presented on how they planned and executed their big-impact usability study. Just the day before they had released a 5-page PDF summarizing the main findings, grouping the issues found into four main types of problems. You should all go and read it.
The one overall challenge is that right now, Drupal does not empower people that start using it. The talk rightfully hooked into Dries's theme to win the hearts and minds of people with Drupal 8. Right now right from the start, the Drupal message is 'this is difficult'.
Becky and Garen then presented a proposal for getting people up to speed. The idea is to finish the installation process with a quick guide that explains some of the main Drupal concepts like content, content type, field, block, menu.
It is one direction to explore for solving some of these problems. Later that week we spent some more time talking through this idea. Lewis Nyman hacked up a quick implementation of the general idea in real time. Prototype code is hard to beat for efficiency and quick turnarounds when you know how to do it!
In the mean time, one more big thank you to Garen and Becky for doing this and to Google for providing the time, space and participants to make it happen.
Core product core conversation
Wednesday afternoon I presented my 3 suggestions for a more focussed and useful Drupal core install. I think it worked well enough as a conversation starter. And I really liked the way Daniel 'sun' Kudwien extended the idea and suggested that the community should pick one of the use cases to learn what it actually takes to design, build and maintain a distribution.
During the friday code sprint I sat down with Aimee and Eaton to kick around some more ideas on how to make all this into an interesting exercise in product development. More on that some other time.
…
Best Drupalcon ever! Thanks to all who made it happen, I had a great time.