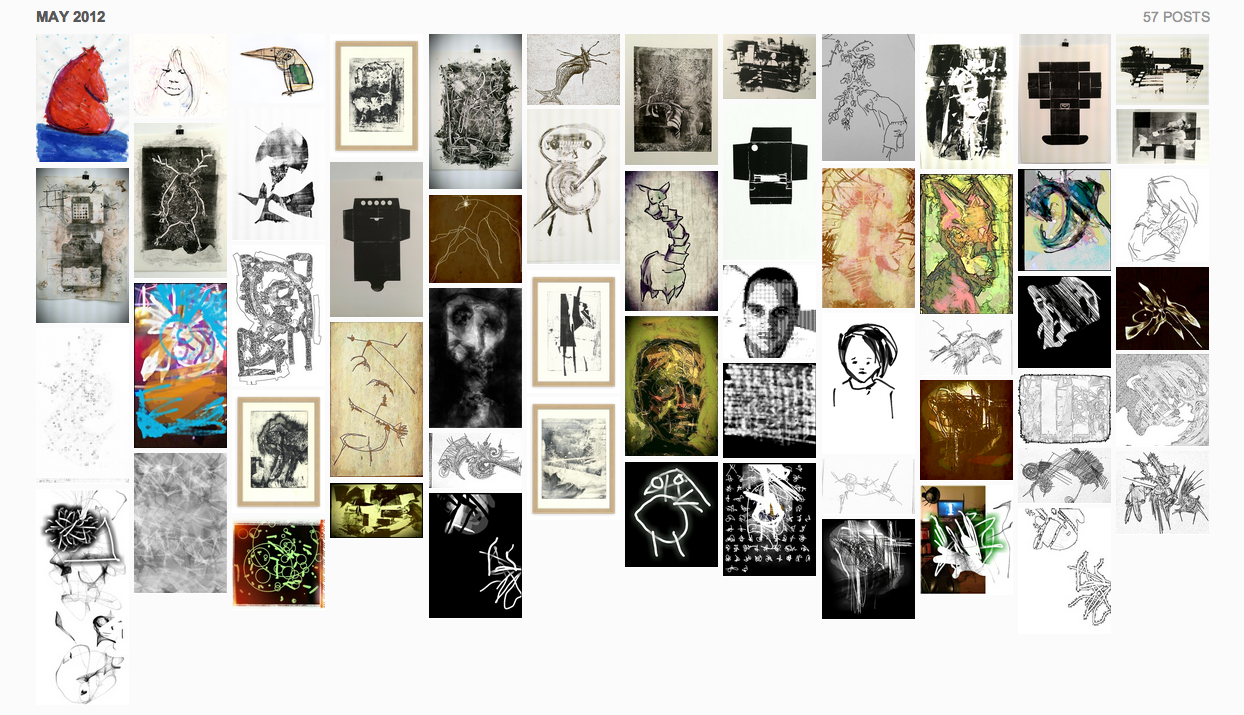 You know Dropbox, you've heard of Tumblr. Have you seen ifttt.com yet?
If This, Then That.
Ifttt lets you stuff to other stuff online. Send you an SMS when it's expected to rain tomorrow. Send favorite tweets to your Facebook timeline. Star an item in your Google reader and send a "read later" link to it to your Pinboard account. You get the idea.
I wanted a simple as possible way to put sketches, drawings and photos of prints online in a nice looking presentation. Tumblr has nice looking, customizable themes. Dropbox has a folder for public files. Ifttt lets you connect the two.
"If an image is posted to (a folder in) your public Dropbox folder, then create an image post of it on your Tumblr blog, using the file name as its title."
Result: My Pixelgrafiek tumblr blog
Key for me is not having to write something that goes along with the picture. I can easily 'share' an image from my phone to Dropbox, and that is all I have to do to get it titled, tagged and published. Awesome.